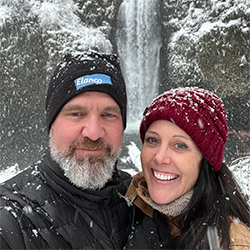 Dr. Erich Bargar
Dr. Erich Bargar received his Doctorate in Veterinary Medicine from Colorado State University in May, 2000. He has always had a strong interest in surgery, especially orthopedics, and has completed advanced training in fracture repair, TPLO, MPL repair and general orthopedics. In his free time he loves to mountain bike, hike, travel abroad and explore the great outdoors with his wife and two dogs, Lander and Kaladin.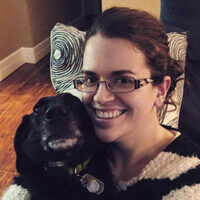 Dr. Olivia Brenner
I was born in Virginia but grew up in Northern Nevada. I moved to Oregon in 2009 to go to vet school at OSU. I received my DVM degree from Oregon State University in 2013 and because we loved Oregon so much, my husband and I moved to the Portland area after graduation. My first realization that I wanted to work with animals was when I was in 2nd or 3rd grade: I always went with my mom to "help" take our pets in to the vet, and I remember staring at the corkboard of pictures of some of the patients our vet had treated. I thought to myself "this must be the coolest job in the world!". My own pets include a black lab mix named Dante, and a cat named Virgil. My husband (who is allergic to both cats and dogs!) named the cat Virgil because in the work "Dante's Inferno", Virgil is the one who leads Dante through purgatory…and it couldn't be a more accurate description of their relationship. We also have a 46-gallon freshwater fish tank with a collection of corydora catfish, guppies, platys, and mollies. My free time is often spent reading, hanging out with my husband and our son, and taking Dante to the dog park so he can burn off some energy and indulge in his favorite activity: rolling in smelly things. I love going to the coast and would live at the beach if I could (but would pick somewhere warmer than the Oregon coast!). On a rare night out, you're more likely to find me at the local brewery than anywhere else.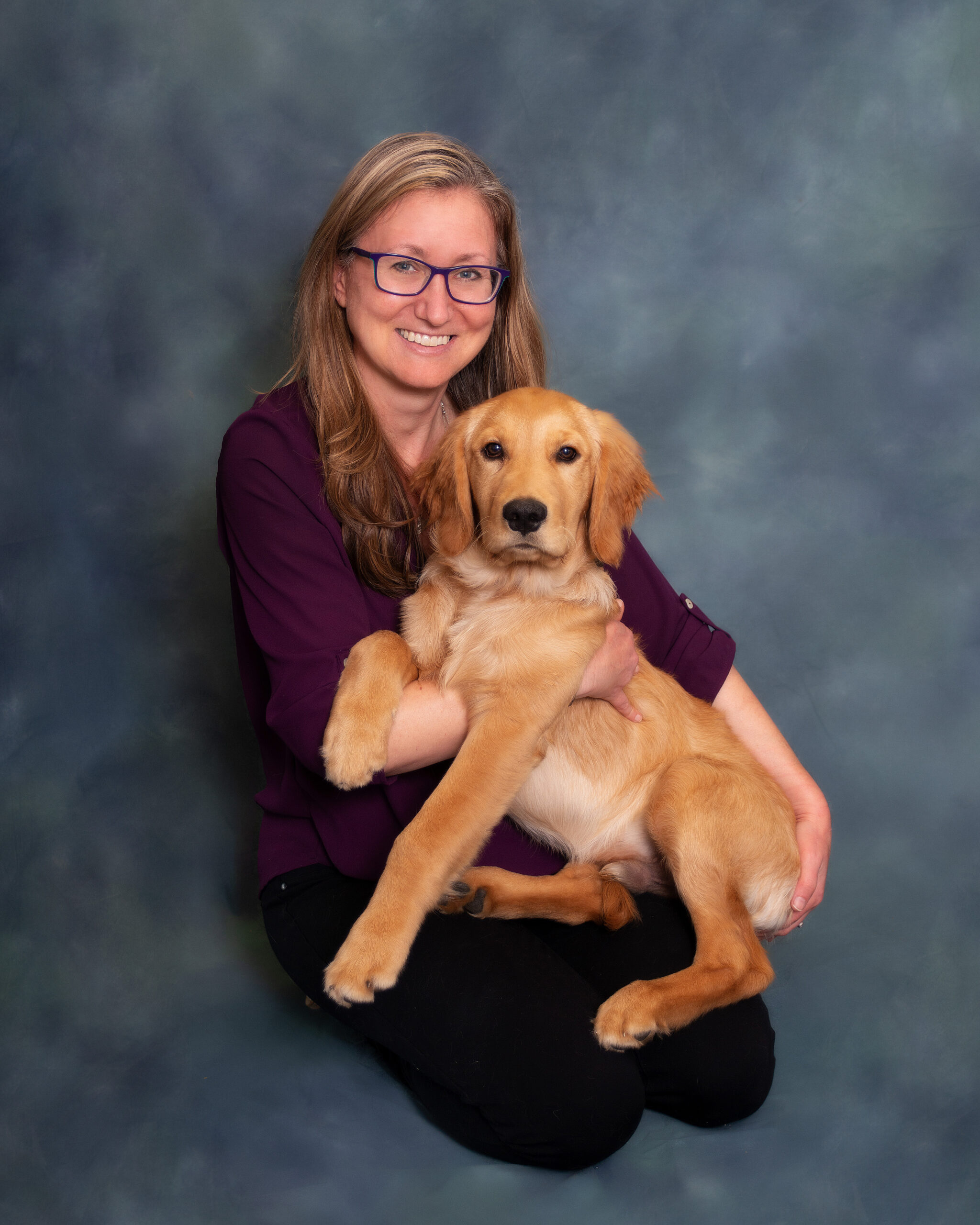 Dr. Casey Laukkanen
I graduated with honors from Colorado State University College of Veterinary Medicine in 1998. It was a fulfillment of my childhood dreams to become a veterinarian as I was only 8 years old when I declared I wanted to be an animal doctor. I believe it was my love of animals, science and stubborn determination that helped me achieve my goals. I have worked in both Emergency 24 hour practices as well as general practice in Oregon, Alaska, Texas and now we finally moved back to the Pacific Northwest to settle in Washington when my husband was hired on by Alaska Airlines. While I have enjoyed all aspects of practicing veterinary medicine, my special interests include feline medicine, geriatric medicine, and internal medicine cases. My goal with each visit is to help both the patient be as healthy, calm and pain free as possible as well as to educate their owners and help them achieve the best medicine possible for their pets. Outside of veterinary medicine I enjoy hiking and running through the woods (I really missed the big trees in the PNW) and mountains with my dog Togo, reading and snuggling with my cats Orville and Wilbur, and playing chauffeur for my 3 human children. As a family, we love to travel, especially to National Parks and faraway lands.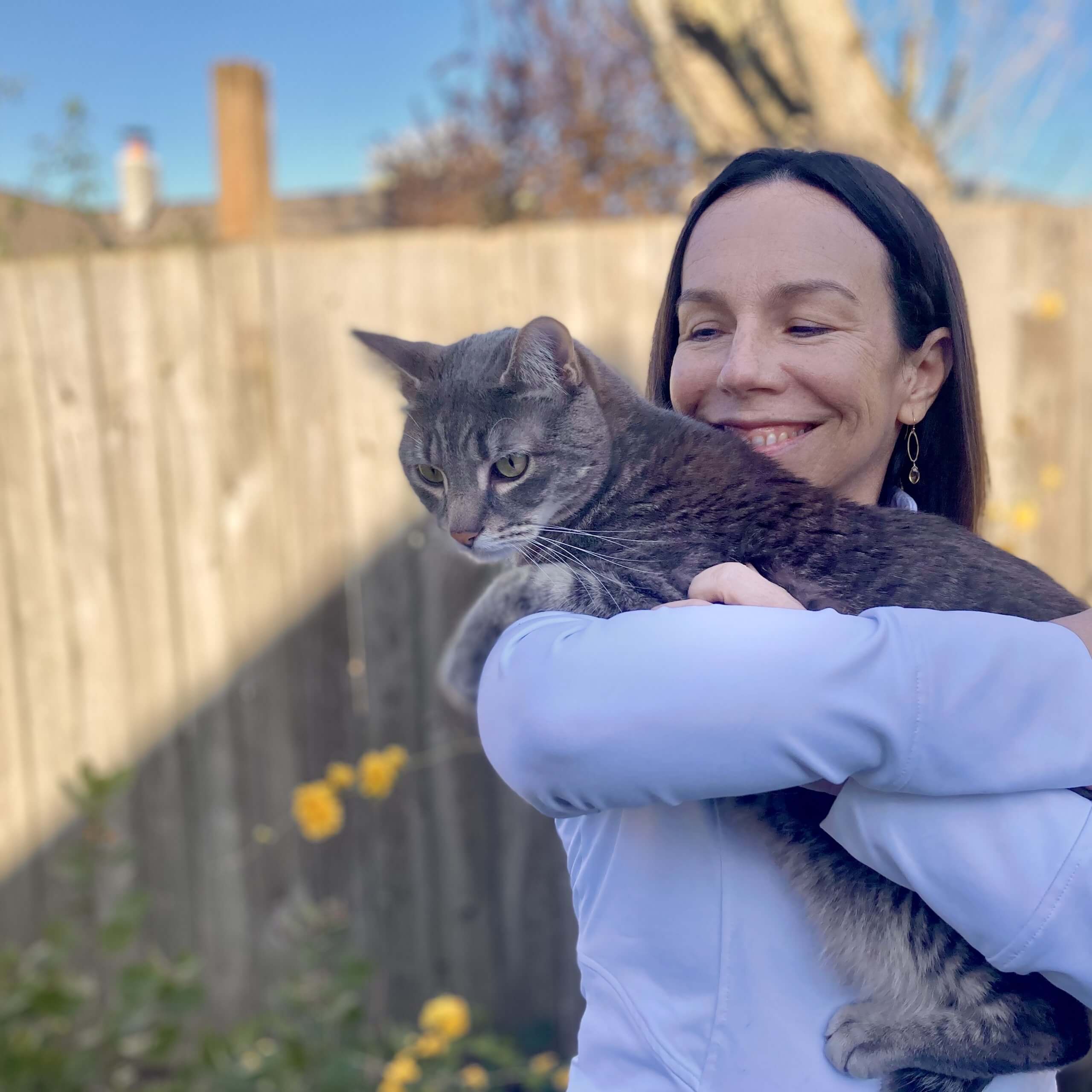 Dr. Nya Gilmartin
I received my veterinary degree in 2003 from Oregon State University and joined the staff at Orchard Hills Animal Hospital in July 2008. My goal as a veterinarian is to make my patients as comfortable and healthy as they can be throughout their entire lives, from babyhood through the geriatric years. I am continually looking for new and innovative ways to improve my practice everyday. In particular, I enjoy internal medicine, pain management and acupuncture.
Outside of work, I enjoy indoor and outdoor gardening, cycling, traveling, and exploring Portland's dining scene when I can. I currently share a house with three humane society kitties, Olive, Pickle and Clementine, and my wonderful and creative partner, Paul.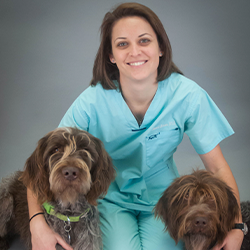 Dr. Amanda Messer
Dr. Amanda Messer grew up in the southeastern United States and knew early in life that she wanted to be a veterinarian. In 2005 she received her BS in Biological Sciences from Kennesaw State University. She and her husband moved across the country to attend Washington State University where she received her DVM in 2011. Following graduation, she completed a one-year rotation internship in small animal surgery, ER, shelter, and internal medicine in Sacramento, CA. During her career she has developed a special interest in orthopedic and soft tissue surgery and has been the primary surgeon at her previous work place for the last 9 years. Amanda takes OFA radiographs and is PennHIP certified. Amanda shares her home with her two pointers, Walle and Eva, and her orange tabby, Mango. In her free time, she and her husband like to enjoy the great outdoors of the PNW with their furry friends.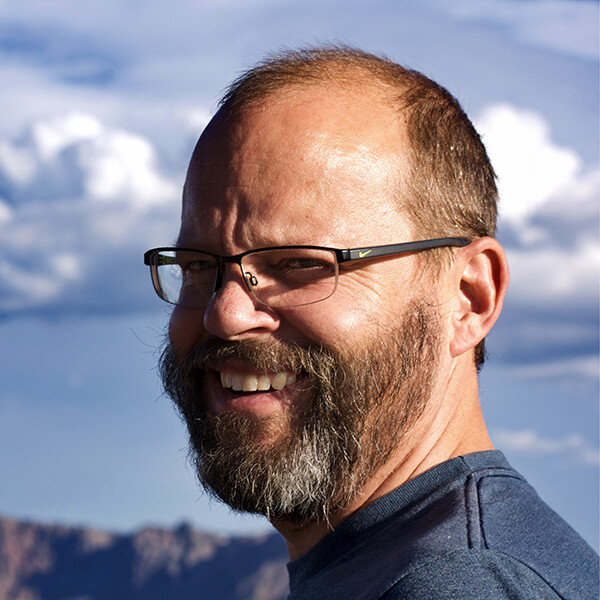 Dr. Todd Gummer
Todd Gummer, DVM, a Virgo born at the apex of the Age of Aquarius, benefited from an upbringing in a loving home, educated himself for 23 years, found himself lost in 23 countries, once married for 18 years, and has been a parent of his two favorite people for a combined 42 years.
A California native, Oregon Duck, and traveling vagrant, Dr. Gummer proudly received his DVM (along with classmate, Dr. Erich Bargar) in The Choice City, 5 months after the infamous Y2K scare, shortly after which he began a 20-year residence in the Evergreen State.
Self-described as a canyon-wide and puddle-deep, the good doctor brings 23 years of experience, 15 of which as an Independent Contractor, in a multitude of disciplines and settings, including: General Practice, Best Friends Animal Sanctuary, Emergency Medicine, Feral Cat Coalition, Oncology, High-volume Spay & Neuter, SW Washington Humane Society, Guide Dogs for the Blind, Laparascopic Surgery, World Vets, Low-Cost Preventative Care, Oregon Humane Society, Home Euthanasia, and a few more his 2 × 3³ year-old cranium may be forgetting…
A friend of and advocate for animals, a guide and mentor for their owners, and a self-preservationist at heart, he is a staunch advocate of small, local, privately owned business such as Orchard Hills Animal Hospital, and is proud to have involuntarily worked only 0.75% of his career outside of private practice or non-profit work.
When not saving lives, Dr. Gummer can often be found sleeping. During his waking hours, he focuses on the tail end of raising his kids, strengthening his friendships, pondering the value of his inner life through retreat, and exploring the outer world through the eyes of his children, as well as myriad literature, erudite film, and exotic-ish travel when he can.
His favorite quote is "So Shine A Good Deed in a Weary World" and he is thankful everyday to experience this life in the here and now.
So Shine A Good Deed in a Weary World