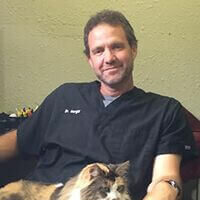 Dr. Erich Bargar
I received my degree in veterinary medicine in May, 2000. I worked at a full service and emergency medicine practice for 2 years and have been in general private practice since 2002. My main interests are wellness care, dentistry, ultrasound and internal medicine. My extracurricular activities include hiking, cycling, running and reading. My wife, Jennifer, and I have two dogs and a hen named Delilah.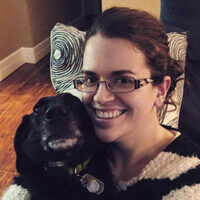 Dr. Olivia Brenner
I was born in Virginia but grew up in Northern Nevada. I moved to Oregon in 2009 to go to vet school at OSU. I received my DVM degree from Oregon State University in 2013 and because we loved Oregon so much, my husband and I moved to the Portland area after graduation. My first realization that I wanted to work with animals was when I was in 2nd or 3rd grade: I always went with my mom to "help" take our pets in to the vet, and I remember staring at the corkboard of pictures of some of the patients our vet had treated. I thought to myself "this must be the coolest job in the world!". My own pets include a black lab mix named Dante, and a cat named Virgil. My husband (who is allergic to both cats and dogs!) named the cat Virgil because in the work "Dante's Inferno", Virgil is the one who leads Dante through purgatory…and it couldn't be a more accurate description of their relationship. We also have a 46-gallon freshwater fish tank with a collection of corydora catfish, guppies, platys, and mollies. My free time is often spent reading, hanging out with my husband and our son, and taking Dante to the dog park so he can burn off some energy and indulge in his favorite activity: rolling in smelly things. I love going to the coast and would live at the beach if I could (but would pick somewhere warmer than the Oregon coast!). On a rare night out, you're more likely to find me at the local brewery than anywhere else.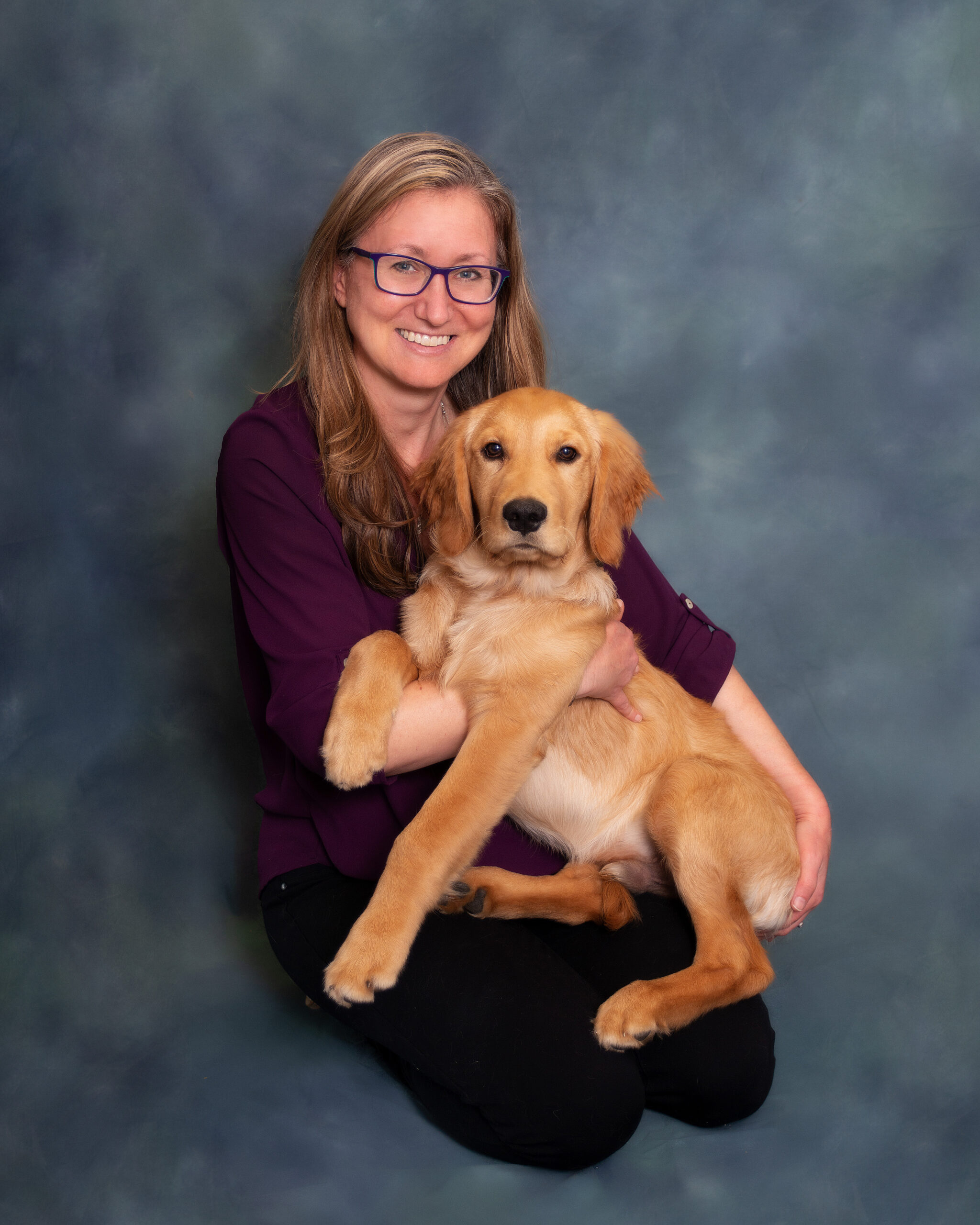 Dr. Casey Laukkanen
I graduated with honors from Colorado State University College of Veterinary Medicine in 1998. It was a fulfillment of my childhood dreams to become a veterinarian as I was only 8 years old when I declared I wanted to be an animal doctor. I believe it was my love of animals, science and stubborn determination that helped me achieve my goals. I have worked in both Emergency 24 hour practices as well as general practice in Oregon, Alaska, Texas and now we finally moved back to the Pacific Northwest to settle in Washington when my husband was hired on by Alaska Airlines. While I have enjoyed all aspects of practicing veterinary medicine, my special interests include feline medicine, geriatric medicine, and internal medicine cases. My goal with each visit is to help both the patient be as healthy, calm and pain free as possible as well as to educate their owners and help them achieve the best medicine possible for their pets. Outside of veterinary medicine I enjoy hiking and running through the woods (I really missed the big trees in the PNW) and mountains with my dog Togo, reading and snuggling with my cats Orville and Wilbur, and playing chauffeur for my 3 human children. As a family, we love to travel, especially to National Parks and faraway lands.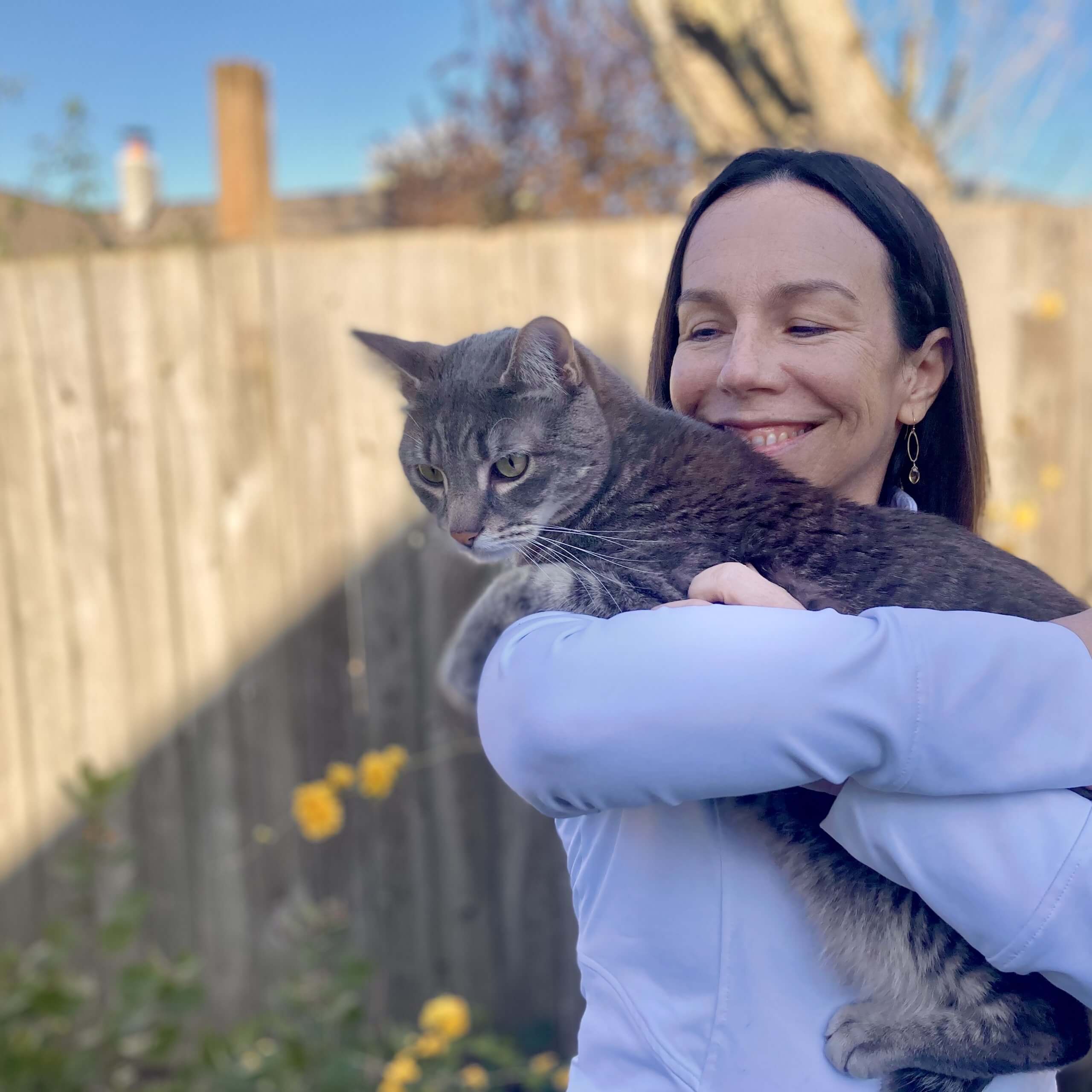 Dr. Nya Gilmartin
I received my veterinary degree in 2003 from Oregon State University and joined the staff at Orchard Hills Animal Hospital in July 2008. My goal as a veterinarian is to make my patients as comfortable and healthy as they can be throughout their entire lives, from babyhood through the geriatric years. I am continually looking for new and innovative ways to improve my practice everyday. In particular, I enjoy internal medicine, pain management and acupuncture.
Outside of work, I enjoy indoor and outdoor gardening, cycling, traveling, and exploring Portland's dining scene when I can. I currently share a house with three humane society kitties, Olive, Pickle and Clementine, and my wonderful and creative partner, Paul.