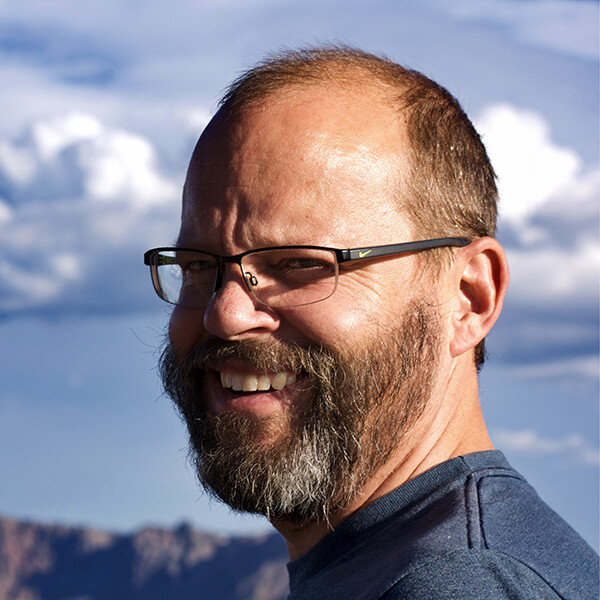 Dr. Todd Gummer
Todd Gummer, DVM, a Virgo born at the apex of the Age of Aquarius, benefited from an upbringing in a loving home, educated himself for 23 years, found himself lost in 23 countries, once married for 18 years, and has been a parent of his two favorite people for a combined 42 years.
A California native, Oregon Duck, and traveling vagrant, Dr. Gummer proudly received his DVM (along with classmate, Dr. Erich Bargar) in The Choice City, 5 months after the infamous Y2K scare, shortly after which he began a 20-year residence in the Evergreen State.
Self-described as a canyon-wide and puddle-deep, the good doctor brings 23 years of experience, 15 of which as an Independent Contractor, in a multitude of disciplines and settings, including: General Practice, Best Friends Animal Sanctuary, Emergency Medicine, Feral Cat Coalition, Oncology, High-volume Spay & Neuter, SW Washington Humane Society, Guide Dogs for the Blind, Laparascopic Surgery, World Vets, Low-Cost Preventative Care, Oregon Humane Society, Home Euthanasia, and a few more his 2 × 3³ year-old cranium may be forgetting…
A friend of and advocate for animals, a guide and mentor for their owners, and a self-preservationist at heart, he is a staunch advocate of small, local, privately owned business such as Orchard Hills Animal Hospital, and is proud to have involuntarily worked only 0.75% of his career outside of private practice or non-profit work.
When not saving lives, Dr. Gummer can often be found sleeping. During his waking hours, he focuses on the tail end of raising his kids, strengthening his friendships, pondering the value of his inner life through retreat, and exploring the outer world through the eyes of his children, as well as myriad literature, erudite film, and exotic-ish travel when he can.
His favorite quote is "So Shine A Good Deed in a Weary World" and he is thankful everyday to experience this life in the here and now.
So Shine A Good Deed in a Weary World